Hi,

Sorry to hear you're having issues with the Santorini app. Unfortunately, this support team is primarily for Roxley boardgames. However, i am sending you a link to interact directly with the app team on the Santorini Discord server at 
https://discord.gg/HdsC4td
 ; there is a channel there to report and discuss bugs in the app. 
Hope this helps and have a great week!
Best,
Nish
--

Nish Stephen

orders@roxley.com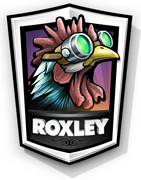 On Tuesday, December 24th 2019, 7:13:30 am Juan Bautista <jbzambrana.ohhi@blogger.com> wrote:
Game keeps loading whenever i click any of the "basic rules" or "how to play" sections. Basically i can't access these contents